One of the blogs I follow is called www.southernsavers.com. On that site, I found out that you could get 5 free cards from www.shutterfly.com if you used a specific code, so I did! Here's the one I made for Punkin to give to her dad for Father's Day! Isn't it cute?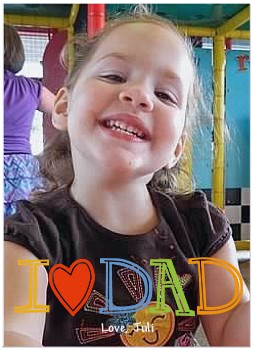 Chalkboard Heart Dad Father's Day 5x7 folded card
Click here
to see graduation announcements by Shutterfly.